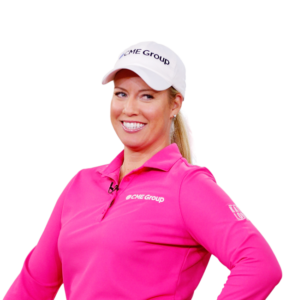 Big show to start off the year, highlighted by one of the LPGA's Best & Brightest, Brittany Lincicome! She'll be filling us in on her 2016 year, her plans for 2017 and then take her turn in the HOT SEAT as we rapid fire some questions about life on the LPGA Tour!
We'll also kick off the New Year right with some Health & Fitness tips from our resident TPI Certified Expert, Hector Ramos from Somar Strength.
Once you've got your body headed in the right direction, we'll address the biggest challenge in golf as we get "Purely Mental" with world renowned sports psychologist and mental coach to many of the biggest names in golf, Dr. Bob Winters!
Saturday morning LIVE from 8-9AM EST on WSRQ Radio.  Download the WSRQ Radio App to listen live, stream online at www.wsrqradio.com or tune in locally on the Suncoast at 106.9FM, 98.3FM and 1220AM!