Tee It Up With Nate Ditchfield is heard LIVE every Saturday morning from 8-9AM on WSRQ Radio.  If you missed this week's show, or want to hear it again, click below.
April 18th, 2015 – This week we welcomed golf course architect, Jay Blasi, getting the inside scoop on Chambers Bay, the site of the 2015 U.S. Open! Hear the analysis and recap of the 2015 Masters Tournament as well as a preview of next week's Guardian Retirement Championship from Sarabay Country Club!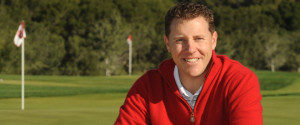 February 28th, 2015 – LIVE and in studio we had James Whatmore from Whatmore Performance Training.  Also joining us was Kevin Shook, long drive champion and client of James Whatmore.  Ron Green, Jr., award winning journalist and senior writer for Global Golf Post joined us LIVE from the Honda Classic with the tournament update and his thoughts on The Ryder Cup, Augusta and more!
February 21st, 2015 – Special guest Lisa Lombardo from Coates Golf, guest host was Stephen Ditchfield and topics included all the latest from the West Florida Golf Tour, Symetra Tour, PGA, LPGA and Champions Tour events!
February 14th, 2015 – LIVE from Bobby Jones Open.  Special guests included: West Florida Golf Tour Director Christian Bartolacci, Tour players Seath Lauer & Erik Barnes,  Christian Martin, Bobby Jones Head Golf Pro, Steve Arnold from the Florida Golf Performance Center