Tune in Saturday, August 29th as we turn our focus to the issues, factors and solutions for seniors looking to improve their game and their life as they enjoy their senior years!
As many of you know, I've personally started a journey to better health and have had the privilege o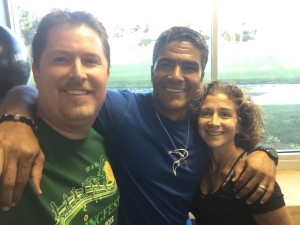 f working with two of my favorite people in the world, Hector Ramos & Barbara Ramos from Somar Strength. With the combination of evaluation, work-outs, stretching and massage, I'm making progress, but I continue to be blown away by the knowledge, expertise and care that I'm receiving with Hector & Barbara. I learn something every time I see them and I'm thrilled to announce that I'm able to share them with YOU! On this Saturday mornings show, they will be giving away a TPI Screening and Full Performance Evaluation. This is a golf specific evaluation, and if you play at all, no matter what your skill level, I promise you this will be a fabulous experience! This is a $300 value and has been truly life-changing for me!!!! Tune in tomorrow morning from 8-9AM for your chance to win –WSRQRADIO.com or 106.9FM, 98.9FM & 1220 AM. Somar Strength is the official trainer of the West Florida Golf Tour!

We'll also be joined by John Bennett, Northcroft Golf.  John will be joining us from "across the pond" in England to tell us about Northcroft's products and ways to help seniors continue to enjoy the game for years to come with "backsaving" devices! Visit their website at www.northcroftgolf.com.